July 2019
| Mon | Tue | Wed | Thu | Fri | Sat | Sun |
| --- | --- | --- | --- | --- | --- | --- |
| 1 | 2 | 3 | 4 | 5 | 6 | 7 |
| 8 | 9 | 10 | 11 | 12 | 13 | 14 |
| 15 | 16 | 17 | 18 | 19 | 20 | 21 |
| 22 | 23 | 24 | 25 | 26 | 27 | 28 |
| 29 | 30 | 31 | | | | |
Calendar

Top posting users this month

Whether through the link to the healing magic of Aryth or as an expression of their own intense concern for others, some heroes are able to perform great acts of healing without taxing their bodies, or indeed ever learning to cast another spell. A healer will be sought after by all the people he encounters—both the good and innocent, to help allay the abuses of the dark god's minions, and the servants of Izrador, to prevent the aid and hope that the healer can offer the forces of good. Most healers therefore do all they can to hide their nature, often posing as herbalists or trained doctors to take attention away from the incredible feats of healing they perform.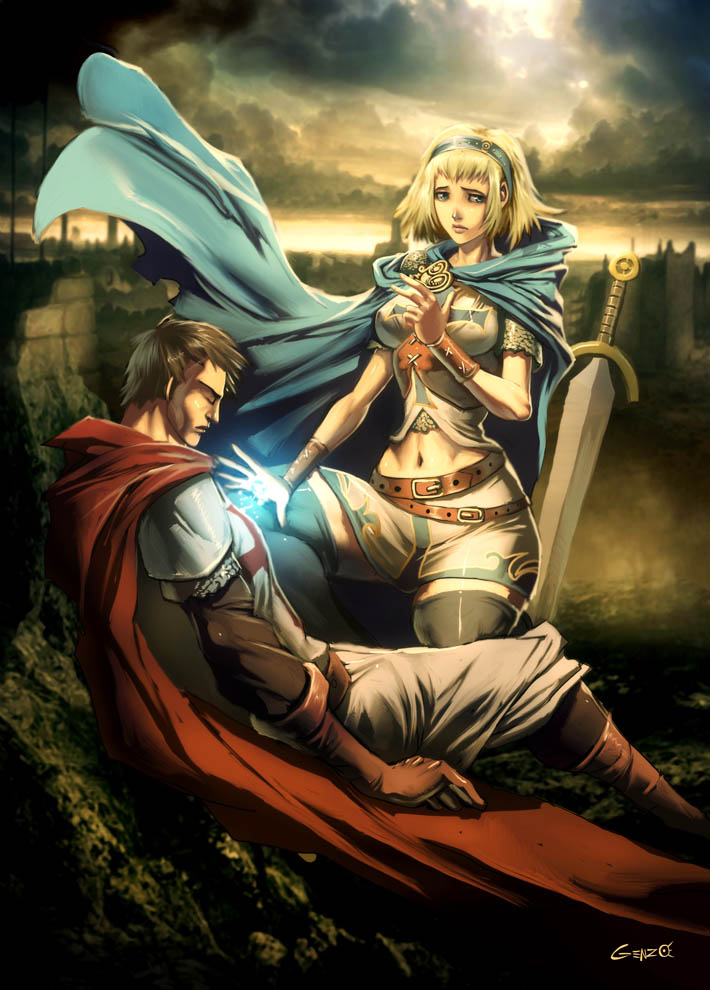 Level Ability
1 Cure light wounds 1/day
2 Restoration, lesser 1/day
3 Cure light wounds 2/day
4 Cure moderate wounds 1/day
5 Remove disease 1/day
6 Cure moderate wounds 2/day
7 Cure serious wounds 1/day
8 Remove blindness/deafness
9 Cure serious wounds 2/day
10 Cure critical wounds 1/day
11 Neutralize poison 1/day
12 Cure critical wounds 2/day
13 Cure light wounds, mass 1/day
14 Restoration 1/day
15 Cure light wounds, mass 2/day
16 Heal 1/day
17 Restoration 2/day
18 Heal 2/day
19 Regenerate 1/day
20 Raise dead 1/day
Raise Dead (Sp):
As the spell, except that the character to be raised must have been dead for no more than 1 minute per character level of the healer.
Admin




Posts

: 563


Join date

: 2013-12-16


Age

: 44





Similar topics
---
Permissions in this forum:
You
cannot
reply to topics in this forum