July 2019
| Mon | Tue | Wed | Thu | Fri | Sat | Sun |
| --- | --- | --- | --- | --- | --- | --- |
| 1 | 2 | 3 | 4 | 5 | 6 | 7 |
| 8 | 9 | 10 | 11 | 12 | 13 | 14 |
| 15 | 16 | 17 | 18 | 19 | 20 | 21 |
| 22 | 23 | 24 | 25 | 26 | 27 | 28 |
| 29 | 30 | 31 | | | | |
Calendar

Top posting users this month

An earthbonded character is descended from dwarves and other races of the mountain fey who prefer living under- ground to the surface world. The character still shares some traits with those creatures, such as the ability to see normally in darkness and an affinity with stone of all kinds. Although the earthbonded can easily survive on the surface of Aryth, the character still prefers to have a roof of stone over her head whenever possible. This can lead her to be somewhat dis- agreeable after a long time on the surface, but she is a stalwart hero whose loyalty and prowess cannot be denied.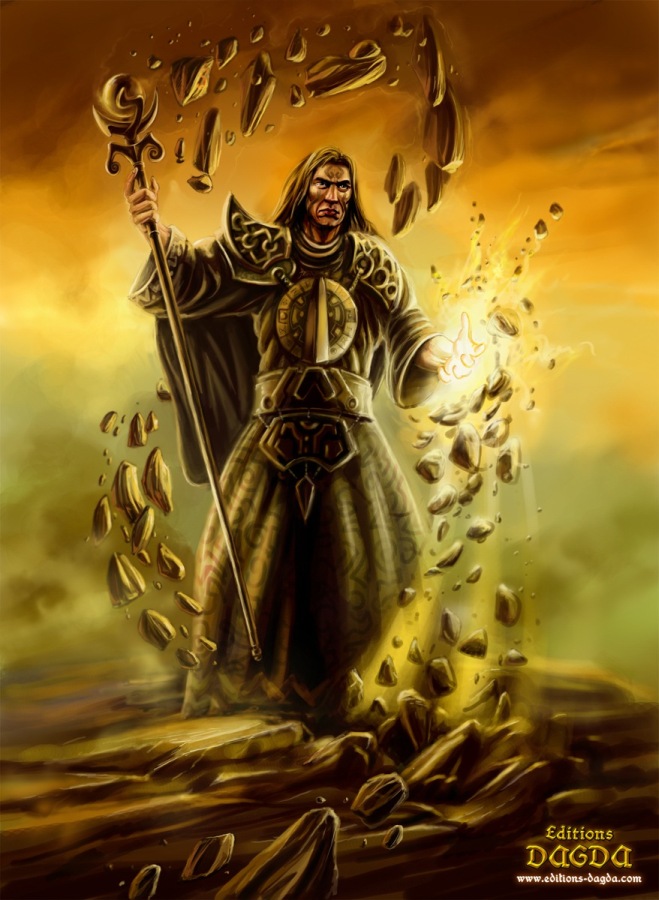 Level Ability
1 Darkvision +30 ft.
2 Hold portal 1/day*
3 +1 natural armor
4 Stonecunning
5 Soften earth and stone 1/day
6 Make whole 1/day*
7 Spike stones 1/day
8 Improved Stonecunning
9 Stone shape 1/day
10 +2 natural armor
11 Meld into stone 1/day
12 Tremorsense +30 ft.
13 Transmute rock to mud 1/day
14 Stoneskin 1/day
15 Move earth 1/day
16 Blindsense +30 ft.
17 Stone tell 1/day
18 +3 natural armor
19 Earthquake 1/day
20 Blindsight +30 ft.
*stone construction only
Stonecunning:
As the dwarf racial ability. If the earthbonded already has the stonecunning ability, the distance to which he may notice unusual stonework increases to 20 ft. and the +2 bonus to Search checks increases to +4.
Improved Stonecunning:
The earthbonded who merely passes within 5 ft. of a secret or concealed stone door is entiled to a Search check to notice it as if he were actively looking for it.
Admin




Posts

: 563


Join date

: 2013-12-16


Age

: 44





Similar topics
---
Permissions in this forum:
You
cannot
reply to topics in this forum